Buy commercial curl support from
WolfSSL
. We help you work out your issues, debug your libcurl applications, use the API, port to new platforms, add new features and more. With a team lead by the curl founder himself.
handshake version shown as TLS1.0 even TLS1.2 set as minimum supported version in libcurl
From: nallasivan k via curl-users <curl-users_at_cool.haxx.se>
Date: Wed, 7 Oct 2020 22:49:53 +0530
Hi,
[image: image.png]\
curl_easy_setopt(m_pSession, CURLOPT_SSLVERSION, CURL_SSLVERSION_TLSv1_2);
usign the above API , I set TLS1.2 as minimum supported TLS version, but
still i could see the Handshake version shown in tLS1.0 .
Kindly help me to resolve this issue.
Thanks
Nallasivan.k
-----------------------------------------------------------
Unsubscribe:
https://cool.haxx.se/list/listinfo/curl-users
Etiquette:
https://curl.haxx.se/mail/etiquette.html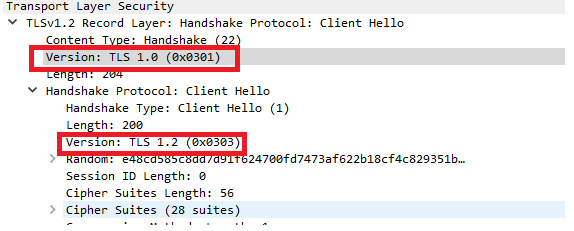 (image/png attachment: image.png)
Received on 2020-10-07