Buy commercial curl support from
WolfSSL
. We help you work out your issues, debug your libcurl applications, use the API, port to new platforms, add new features and more. With a team lead by the curl founder himself.
cURL C++
From: Lucas Rosenberg via curl-library <curl-library_at_cool.haxx.se>
Date: Thu, 14 Nov 2019 23:34:34 +0200
Hey I am trying to use cURL in my C++ DLL Project, using Visual Studio 2019. I have an api on my website and I want to read the html body using cURL I have installed it but I keep getting these errors please help.

-------------------------------------------------------------------
Unsubscribe: https://cool.haxx.se/list/listinfo/curl-library
Etiquette: https://curl.haxx.se/mail/etiquette.html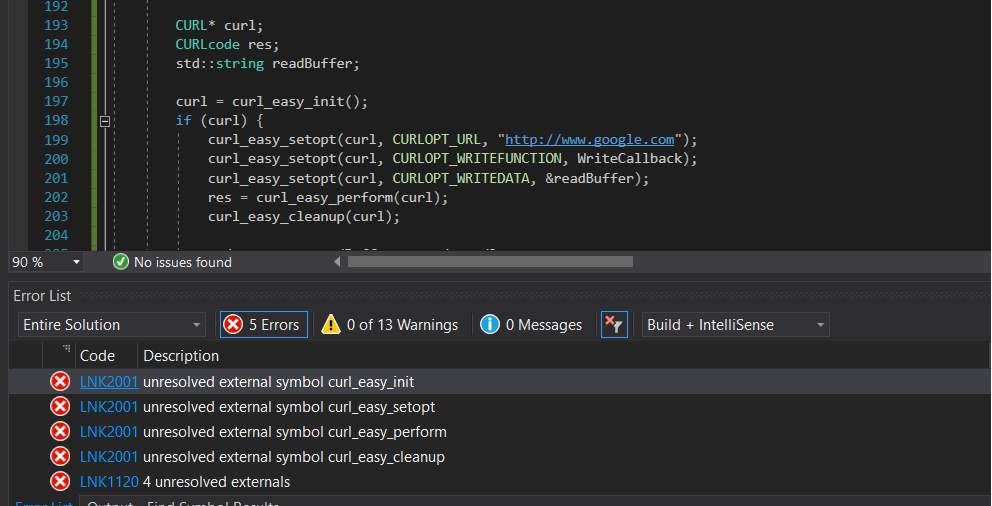 Received on 2019-11-14