curl-library
Libxurl use only TLSv1_2
From: Indtiny s <indtiny_at_gmail.com>
Date: Tue, 30 Apr 2013 00:45:52 +0530
Hi,

I have compiled libcurl with openssl , When I tried for some TLS handshake .

Curl is trying to send the both the version i.e TLSv1 and TLSv1.2 .

How to make curl start handshake with only TLSv1.2 only ..?

curl_easy_setopt(curl, CURLOPT_SSLVERSION,CURL_SSLVERSION_TLSv1_2);
but CURL_SSLVERSION_TLSv1_2 is not defined in the curl 7.28.1

I need to make the handshake with TLSv1.2 only ..

I attached the snapshot of the wireshark .

Rgds
Indra

-------------------------------------------------------------------
List admin: http://cool.haxx.se/list/listinfo/curl-library
Etiquette: http://curl.haxx.se/mail/etiquette.html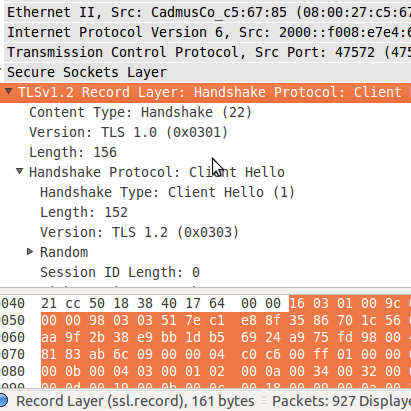 Received on 2013-04-29